Newly Elected IBP-PPLM Chapter Officers For 2019-2021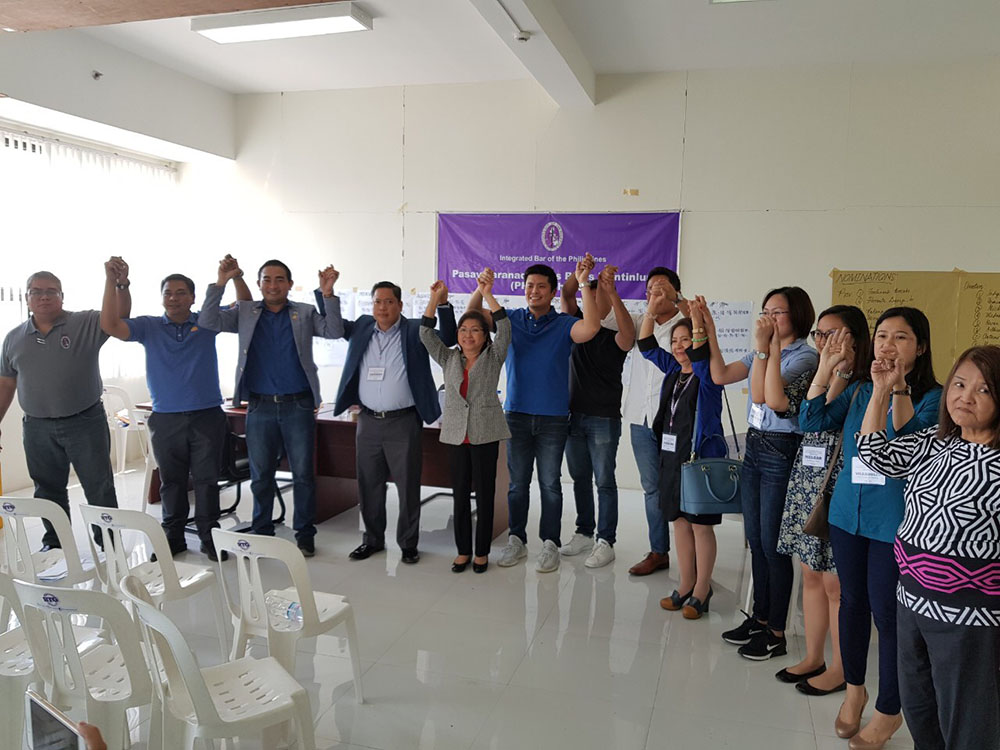 The IBP-PPLM Chapter proclaims the winners in the Chapter Elections held at the IBP-PPLM Office, 8th Floor Paranaque City Hall of Justice on 23 February 2019. They will serve for a term of 2 years. They are the following:
Executive Officers:
President: Atty Florante Legaspi Jr.
Vice President: Atty. Danny Gapasin Jr.
Secretary: Atty. Jason Almond De Guzman
Treasurer: Atty. Barry Neil Tobias
Auditor: Atty. Luvimindo Balinang Jr.
P. R. O.: Atty. Jerome Bart Frias
Directors:
Judge Caridad Cuerdo
Atty. Adhara Kaye Celerian
Atty. Marjorie Melgar
Atty. Michell Guarino
Atty. Veronica Villadolid
Thank you very much for all the participation and support!
Mabuhay ang IBP-PPLM!